Special Agent Kiki Camarena: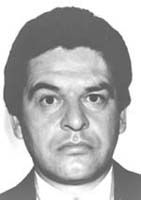 Special Agent Camarena was an 11-year veteran of the DEA assigned to the Guadalajara, Mexico, office where he was on the trail of the country's biggest marijuana and cocaine traffickers. In 1985, he was extremely close to unlocking a multi-billion dollar drug pipeline.
On February 7, 1985, he was kidnapped, brutally tortured, and murdered by Mexican drug traffickers. His tragic death opened the eyes of many Americans to the dangers of drugs and the international scope of the drug trade.