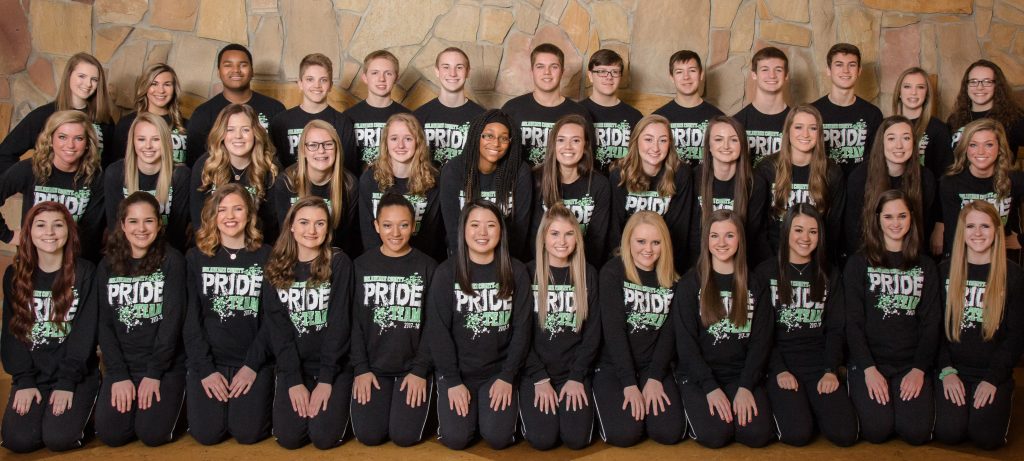 2018/ 2019 PRIDE Team Applications: Now Open through May 14th
The Delaware County PRIDE Team is a group of young adults, comprised of students from all 8 high school within Delaware County. PRIDE Team members pledge to be alcohol, tobacco, and drug free, and to be positive role models in the community.
Informational meetings: Every new applicant and at least one parent/guardian must attend an informational meeting. Please call the Delaware County Prevention Council Office to reserve a spot. Informational Meetings will be held at the Delaware County Prevention Council located at 3595 North Briarwood Lane Muncie, IN 47304.
Dates for informational meetings (choose one):
Monday, May 7th – 6:00 PM-6:30 PM

Thursday, May 10th – 6:00 PM-6:30 PM
Deadline: Monday, May 14, 2018 –Applications received after that date will not be considered.
Who Can Apply: Applicants must be from one of the following school corporations in Delaware County: Burris, Cowan, Daleville, Delta, Muncie Central, Wapahani, Wes-Del and Yorktown. Please note: Only students entering the 9th, 10th and 11th grade in the fall (2018) are eligible to apply for the 2018-2019 PRIDE Team.
Contact Hayley Williams at 765-282-7988 for any questions or more information